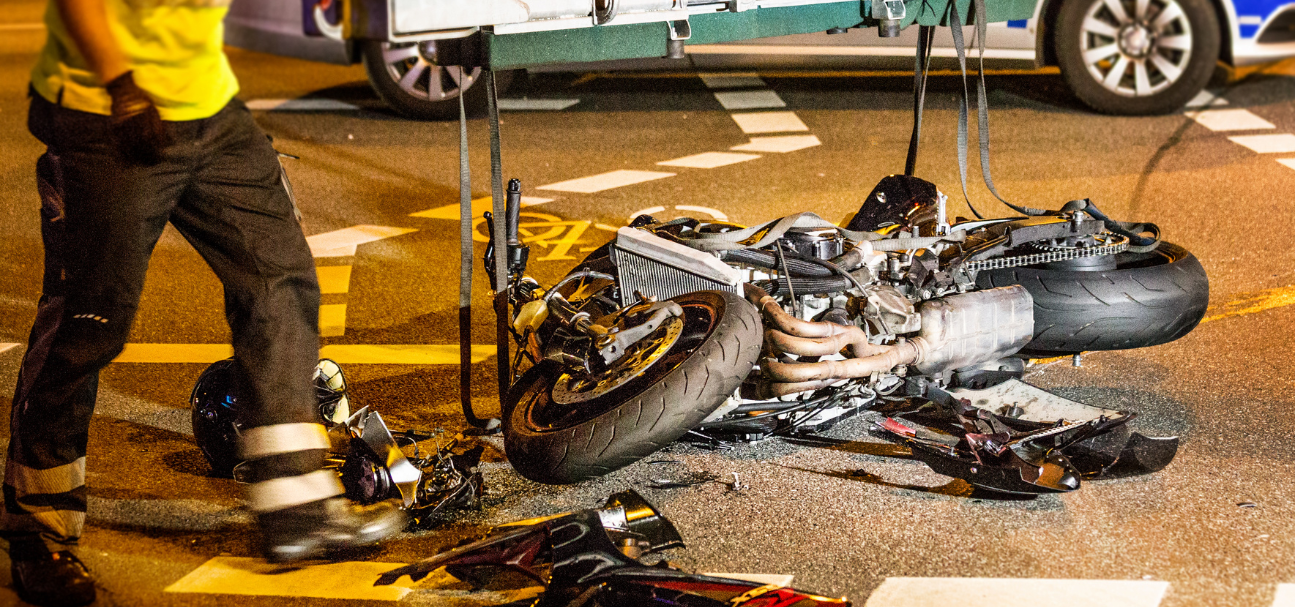 Motorcyclists injured in accidents often face issues when pursuing the compensation they need from at-fault drivers and their insurance companies. But what makes motorcycle accident injury claims more complicated than other kinds of injury claims?
If you have been hurt in a motorcycle crash, you deserve experienced legal representation to help you demand the full compensation you need for your medical bills, lost wages, property damage, and other losses that weren't your fault. Find out how our motorcycle accident lawyers can help you seek the money and justice you're owed. Reach out to Mann Wyatt Tanksley Injury Attorneys today for a free initial consultation.
What Makes Motorcycle Injury Claims More Complicated?
Pursuing an injury claim for a motorcycle accident is often more difficult than other kinds of personal injury claims. Several factors cause this, such as the following:
Motorcycle riders usually suffer more serious injuries

– As motorcyclists don't have the safety features of cars, they frequently suffer more serious injuries in collisions. This can make a subsequent injury claim more complex if a rider is still being treated for their injuries. A settlement or court verdict must include a reasonable estimate of the rider's future anticipated medical expenses and losses. 
At-fault drivers' insurance coverage usually does not fully cover an injured rider's losses

– As some drivers only carry the minimum coverage required by Kansas law, their insurance coverage may not be enough to fully compensate an injured rider. They may have to seek compensation directly from the at-fault driver's personal assets or by filing a claim with their own motorcycle insurance provider if they purchased underinsured motorist coverage. Finding all the options for financial recovery can be difficult.
Insurance companies may try to shift the blame for the crash onto the motorcyclist

– Many insurers will do whatever they can to limit their liability for a motor vehicle accident. In some cases, they may try to pin fault for a motorcycle accident onto the injured rider. This can complicate an injury claim because the motorcyclist may need additional evidence and witness testimony to prove the other driver caused the crash. 
Common Motorcycle Accident Injuries
Since motorcycle riders lack the protection of a vehicle's body and other safety features in the event of a crash, a collision can lead to serious, life-altering injuries for riders. Some common injuries from motorcycle accidents include the following:
Road rash

Broken bones

Ligament, muscle, or tendon injuries

Whiplash

Nerve damage

Spinal cord injuries and paralysis

Internal injuries and bleeding

Facial injuries

Crush injuries

Traumatic amputation
Treatment for Motorcycle Accident Injuries
Depending on the severity of the injuries you sustained in the motorcycle accident, your medical treatment and rehabilitation may include the following:
Emergency room care

Hospitalization

Burn or wound care

Surgery, including plastic surgery to hide scarring caused by injuries

Prescription pain medication

Physical or occupational therapy

Pain management care, such as trigger point injections

Home health services to help care for permanent disabilities

Mental health care
Long-Term Consequences of Motorcycle Accidents
Some of the long-term consequences that may result from serious injuries incurred in a motorcycle crash include the following:
Chronic debilitating pain

Lost range of motion from soft tissue injuries

Loss of limbs

Physical disabilities due to spinal injuries

Cognitive difficulties from TBIs

Scarring, which can cause physical difficulties if they form over joints
These consequences may require lifelong personal and medical care, which can quickly become expensive. Permanent impairments may also leave an injured motorcyclist unable to work at all or only able to earn a reduced level of income, worsening the financial impact of their injuries. 
The permanent effects of motorcycle accident injuries can also lead to reduced enjoyment and quality of life. Disabilities resulting from crash injuries may interfere with daily life or favorite activities. Scarring or disfigurement can be emotionally and physically painful. And the medical complications of accident injuries could result in reduced life expectancy. 
How a Motorcycle Accident Lawyer Can Help Your Insurance Claim
Unfortunately, those injured in motorcycle accidents often have trouble getting the compensation they need from insurance companies without the help of experienced attorneys. While you focus on your recovery from accident injuries, let a motorcycle accident lawyer at Mann Wyatt Tanksley Injury Attorneys handle your case by:
Independently investigating the accident to recover evidence we can use to show who caused the crash and should be held at fault for the injuries you sustained

Documenting the expenses and losses you incur because of the accident, including future estimated losses, so we fight for the full compensation you deserve

Identifying at-fault parties and applicable insurance coverages, including coverages that might be available through your own policy

Filing your claims with the insurance companies and at-fault parties to aggressively pursue fair financial recovery through a settlement

Going to court and trial if settlement negotiations do not produce an acceptable offer
Contact the Motorcycle Accident Lawyers at Mann Wyatt Tanksley Injury Attorneys for a Free Consultation
Pursuing a personal injury claim is hard enough on your own. Motorcycle accident claims can be even more challenging. When you need knowledgeable motorcycle accident lawyers to help you stand up to the insurance companies and demand financial recovery for a motorcycle accident, turn to Mann Wyatt Tanksley Injury Attorneys. We offer free consultations, so it won't cost you anything to learn what we can do for you. Call or contact us online today to get started.