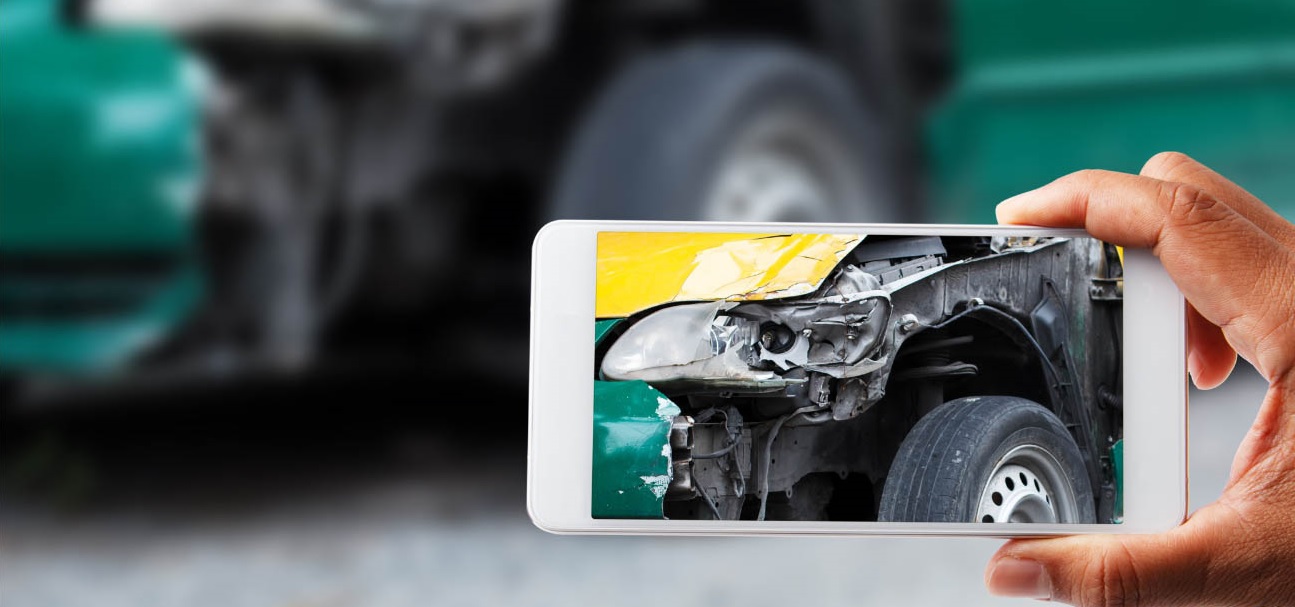 If two or more vehicles are involved in a collision, it's important for all parties to know how to tell who is at fault in a car accident. Several different entities could help establish responsibility for a car accident, such as the police, insurance companies, or court.
If you need help holding another party accountable for the injuries and losses that you sustained in a car accident, let the lawyers at Mann Wyatt Tanksley Injury Attorneys help. We have been representing the interests of injured accident victims throughout Missouri, Kansas, Oklahoma, and Colorado since 1999.
We limit the number of cases we take on so you'll always get the focused, diligent legal representation and service you deserve. Our attorneys never take for granted that our clients chose us to help them through a difficult time in their lives. We handle each case as though it is our only one.
Contact us for a free initial consultation to discuss the details of your case. One of our experienced car accident lawyers can help you determine who you should hold at fault for the crash that caused your injuries.
Evidence Involved in Determining Fault for a Car Accident
Following a car accident, determining fault for the crash requires securing and reviewing all available evidence. Some of the kinds of evidence that we could use to assign liability for a car accident include the following:
Accident scene photos and video
Surveillance or traffic camera footage
Dashcam footage
Cell phone logs
Post-accident vehicle inspection reports
Vehicle electronic data recorder ("black box") logs
Police accident reports
Eyewitness testimony
Accident reconstruction reports
Medical records
How Do the Police Determine Fault in a Car Accident?
If police are called to the scene of a car accident, one of the responding officers will usually investigate the crash scene to prepare a police accident report. The report will contain the officer's findings from their investigation, which may include the following:
Details of the crash and the people, property, and vehicles involved
Diagram of the accident and post-crash scene
Accident scene photos
Summary of statements by the drivers involved and any eyewitnesses
In many cases, a police officer will have enough information to determine who caused the accident, especially if the officer cites one or more drivers for a traffic violation. However, even if a police report does say who was at fault, this doesn't necessarily mean the at-fault driver will be held legally responsible.
How Do Insurance Companies Determine Fault in a Car Accident?
When parties involved in a car accident file claims for compensation with insurance companies, the insurers will undertake their own investigation of the accident. Insurance adjusters will rely on evidence that they can obtain from the accident, such as the police accident report or accident scene photos. They will also review any statements they can get from you, other drivers involved in the accident, and any identified eyewitnesses.
Insurance companies have their shareholders' interests to consider when determining fault. They will want to reduce the amount of money they pay out in claims. So insurers may make a determination that limits their liability to pay compensation.
How Do Courts Determine Who Is At Fault in a Car Accident?
Some car accident cases end up going to trial. A jury usually determines fault in court, although the parties can agree to have the case decided by the judge. The parties will present evidence, testimony, and arguments to the jury or judge to convince them of who each party thinks was at fault for the car accident.
Prior decisions on responsibility by the police or insurance are not binding on the court. Only a jury or judge can issue a legally binding determination of fault for a car accident. However, police reports or traffic citations can often persuade a court that the party cited for the accident was responsible for causing the crash.
The At-Fault States vs. the No-Fault States
Determining fault after a car accident depends on whether the crash occurred in an at-fault or no-fault state. You can file a lawsuit against the driver responsible for the accident to recover all your financial and personal losses in at-fault states.
In no-fault states, drivers must carry car insurance for personal injury protection (PIP). When a driver is injured in a car accident, they must first turn to their own insurer to recover compensation for medical expenses and lost wages from the PIP coverage. This policy will pay benefits regardless of fault for the accident. Injured car accident victims' ability to file suit against an at-fault driver may be limited in a no-fault state. For example, they often cannot recover compensation for non-financial losses unless they have suffered severe or permanent injury.
Most states follow an at-fault insurance system. The 12 states considered no-fault states are:
Florida
Hawaii
Kansas
Kentucky
Massachusetts
Michigan
Minnesota
New Jersey
New York
North Dakota
Pennsylvania
Utah
Kentucky, New Jersey, and Pennsylvania are considered "choice" no-fault states because drivers can opt out of the no-fault system by buying a traditional auto insurance policy.
Determining fault for a car accident is essential in at-fault states since injured accident victims will need to turn to the driver or other parties responsible for the accident to recover compensation. Deciding who's at fault may not be necessary for some car accidents in no-fault states where injured victims can recover all their losses from PIP coverage. Fault only becomes an issue if an accident victim is entitled to pursue further compensation in an insurance claim against the at-fault driver's policy or in a lawsuit.
Contact a Car Accident Lawyer to Fight for You
You deserve financial recovery and justice after being injured in a car accident caused by someone else. Contact Mann Wyatt Tanksley Injury Attorneys today for a free case review to discuss your legal options with a knowledgeable car accident lawyer. Let us fight on your behalf to get you the compensation you need.